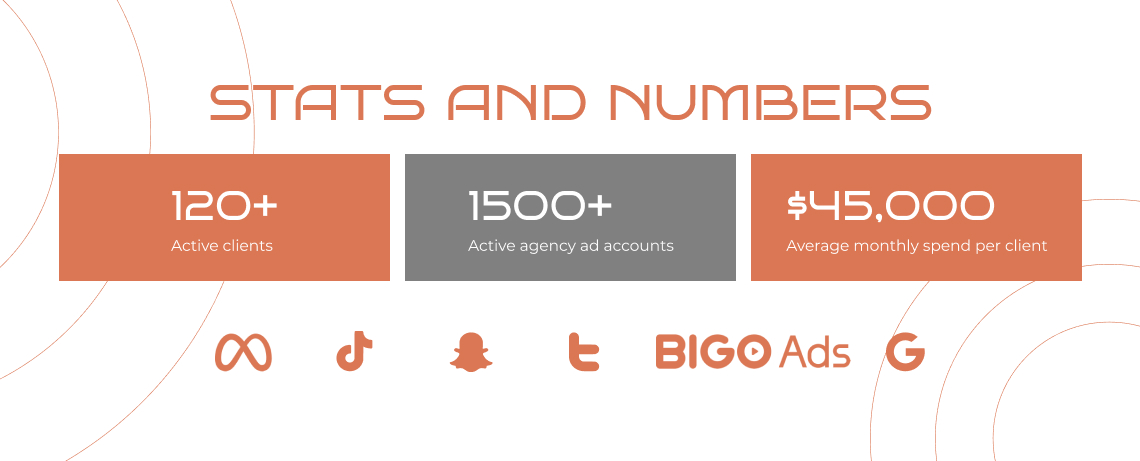 Whatever level of experience you have in affiliate marketing, you've probably run into challenges that stop you from scaling, add frustration, and make you question whether it's worth it. The latter was especially true in the summer of 2022 after a wave of Facebook bans.
However, there are ways to relieve all the flag/ban/limits-related pains. This article explores Point2Web Agency – a service that has helped hundreds of media buyers find new traffic sources and grow their ROI.
What is Point2Web Agency?
Point2Web Agency is a team of highly skilled professionals dedicated to helping direct advertisers, media buyers, affiliates, and networks streamline processes and alleviate the most common pain points while maximizing their ROI.
Agency managers moderate your initial advertising flow, provide and manage ad accounts, help set up effective funnels, and build user acquisition, all in accordance with different platforms' policies. We pride ourselves on offering tailor-made solutions to any issue so our clients can focus on the bigger picture.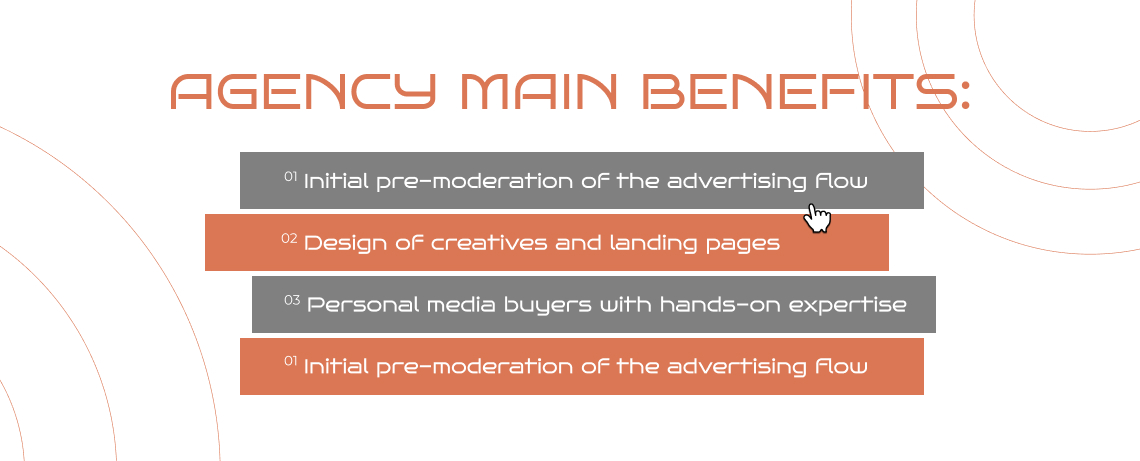 Initial pre-moderation of the advertising flow to identify elements that can trigger platform bans and avoid using them;
Design of creatives and landing pages upon request, including video creatives with actors;
Personal media buyer with hands-on expertise to manage ad accounts throughout the collaboration;
Media planning and user acquisition following with the client's budget and KPIs.
Point2Web Agency's Ad Accounts
Media buyers and teams often lack time and resources, especially when working with multiple ad accounts. Even more so, when platforms constantly update their policies, you have to keep up with them to avoid flagging or banning your account. Thus, our Agency's most requested service is assistance with ad accounts.
A whole team of compliance managers and media buyers researches, analyzes, and helps clients adapt their creatives to minimize restrictions and grow conversions.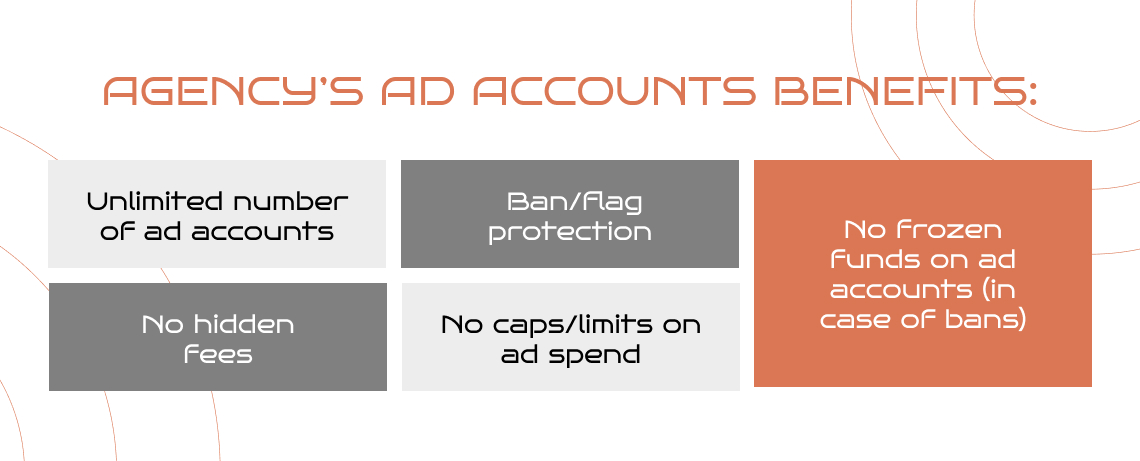 Bonus Section: Creative Studio
But we have one more trick up our sleeve! For our performance-based clients, the Agency grants access to the Creative Studio – a division that once was an Agency's sub-department but, due to its popularity, has separated into an autonomous division.
P2W Creative Studio comprises designers, copywriters, compliance managers, and an impressive outsourced team that helps with video and audio content production in under 72 hours. We have a variety of Creative Packages that can satisfy the needs of any business.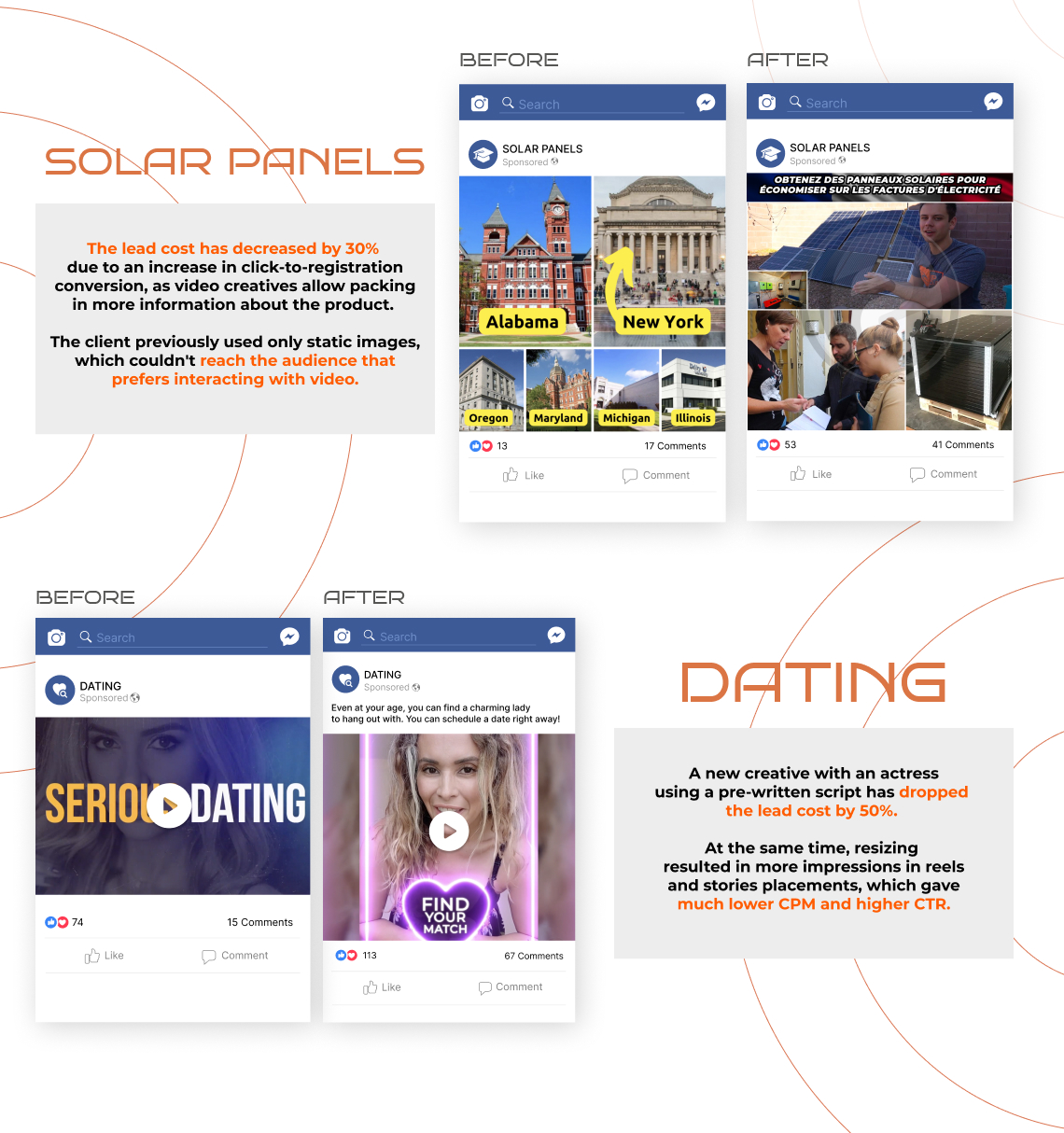 In Closing
P2W Agency is a handy (read perfect) solution for media buying teams or individuals wanting to scale and invest more in growth and development rather than focusing on routine tasks and trying to keep up with different platforms' policies.
Want to know how Point2Web can help you scale?