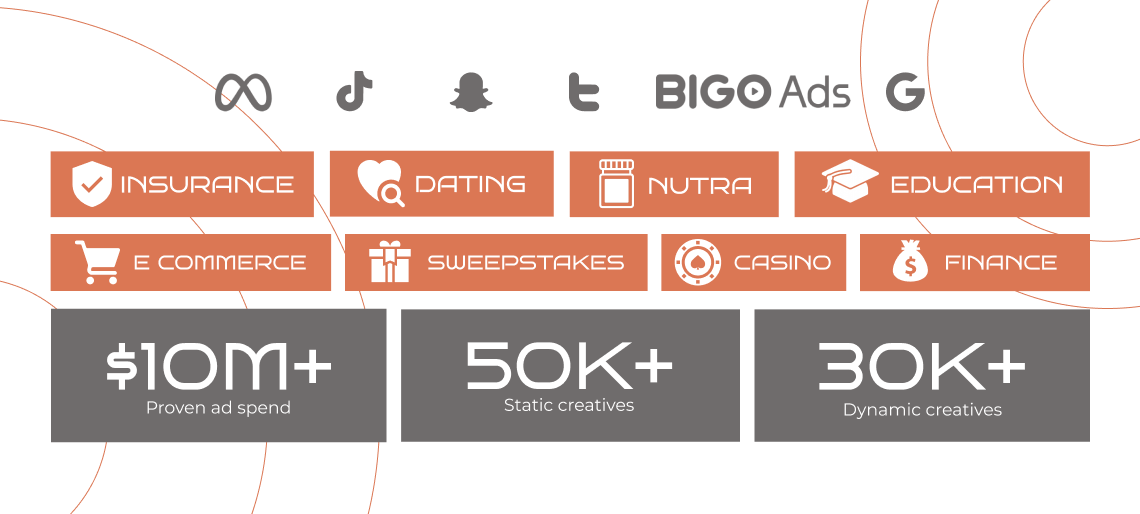 Working in this industry, you know how critical time is to success. Late or flagged creatives can result in lost revenue, making it impossible to see the bigger picture. While learning how to assemble images and stay up to date on platform policies is crucial, it can be time-consuming. This is why Point2Web provides a handy solution for media buying teams—Creative Studio. With over $10 million in ad spend, we know what we're doing.
What is a Creative Studio?
Creative Studio is part of our P2W Agency department. Due to high demand, it became a separate part of our ecosystem. P2W Creative Studio offers a wide range of creative services. From turnkey landing pages and diverse creatives to voiceovers and copywriting, we deliver whatever you need in 72 hours.
However, development is not always the most pressing issue. Sometimes, you need to refresh and resize dozens of creatives in a short time, and that is where Creative Agency shines.

And if that wasn't enough, P2W Creative Studio has a compliance department that monitors all the content in accordance with different platforms' policies. So, in the end, you receive more engaging creatives but ones that comply with the policies of all platforms you work with.
Keep in mind that Creative Studio not only produces compliant creatives but improves performance metrics and has multiple cases of cost per lead dropping to more than 30% after a redesign.
P2W Creative Studio: Case Studies
Our designers and copywriters have extensive experience working with multiple verticals: from insurance and nutra to dating. So they already know what works best and what tweaks to introduce for a creative to perform better.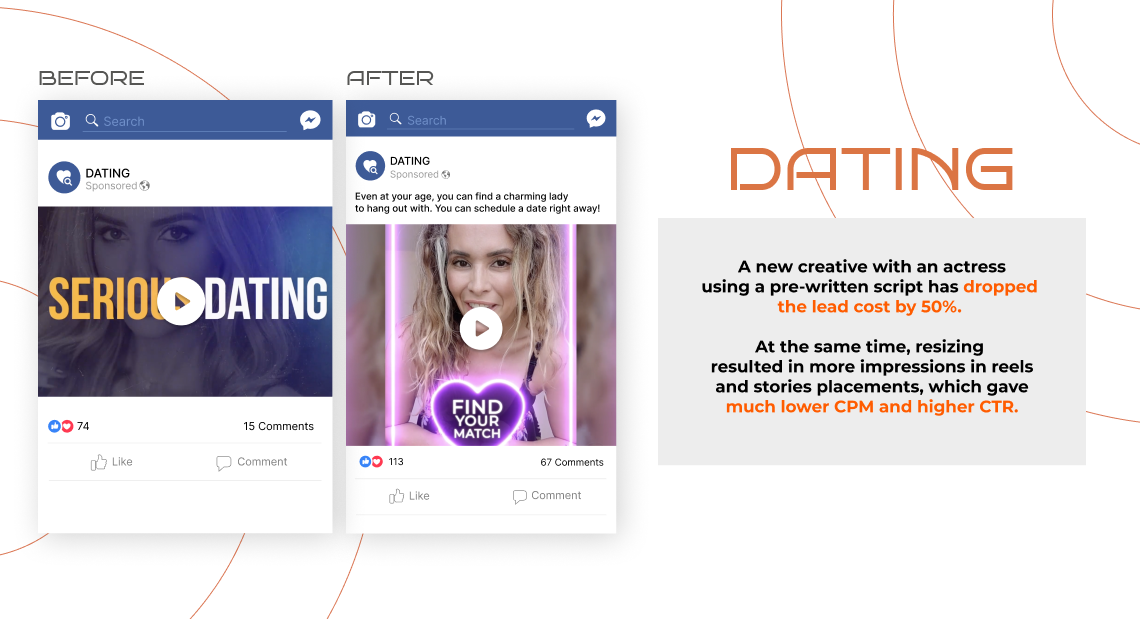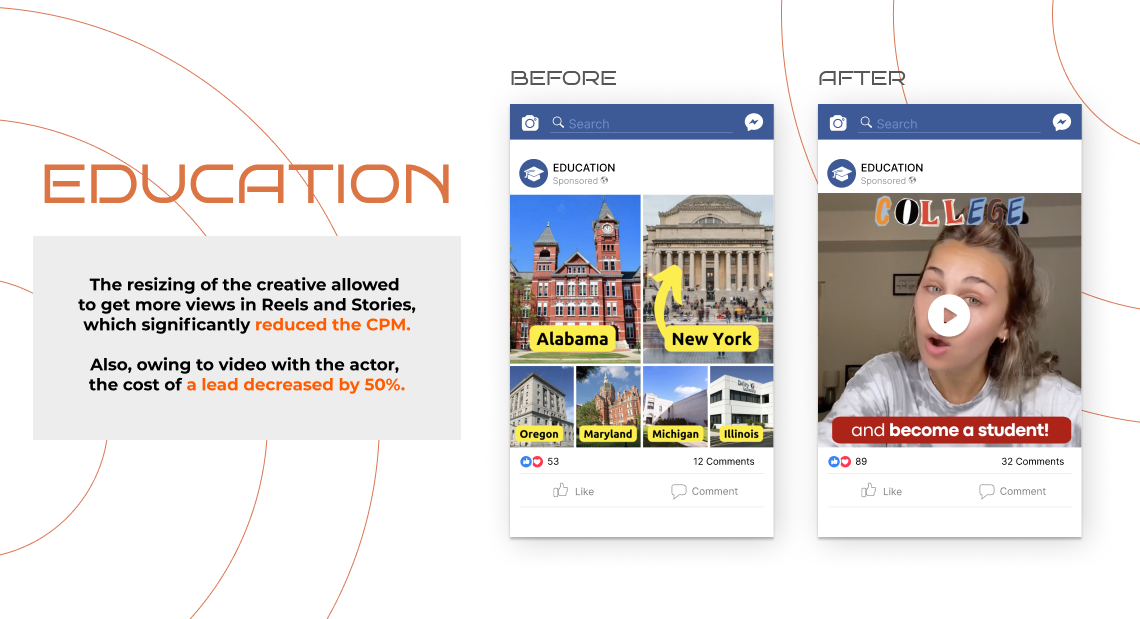 In Closing
Creative Studio offers media buying teams a wide range of services aimed at reducing routine tasks. So, whether you need landing pages, voiceovers, or UGC-like content, Creative Studio has got you covered.
Want to Increase Performance while Saving Time?