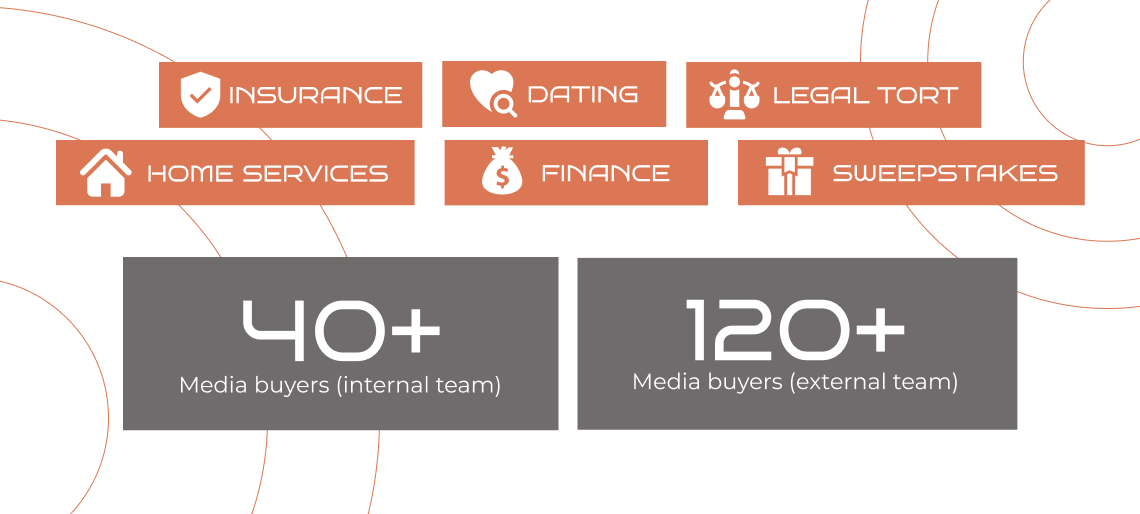 Today, there are a lot of performance networks to choose from. Some of them work with niche products, while others offer services for different verticals. To stay competitive, networks have to go above and beyond, but most importantly, provide speedy service, exclusive offers, and timely payouts.
With $200M in managed media and a pool of 85+ clients who have stayed with us for over 3 years, Point2Web Performance Network knows how to provide the finest service to help clients reach their desired goals.
What is a Point2Web Performance Network?
P2W Performance Network is where over 90 dedicated specialists from all over the world deliver performance-based outcomes daily. We aim to offer a tailored client experience that boosts performance and promotes long-term success. This is why we prioritize transparency: from the verticals we work in to the clients we partner with.
Our one stop-shop platform provides comprehensive world class service, where advertisers get access to:
target solvent audience,
direct media buyers,
multiple marketing channels,
granular analytics,
anti-fraud systems.
Publishers, in their turn, receive:
Exclusive offers over 10+ verticals
Lead Gen, PPCall, Email and CPA offers
Fast payment – weekly net 3 after confirming quality1
Free creative studio access
Experienced and dedicated account managers
The option to rent accounts for top ad platforms (TikTok, Google, Snapchat and more)
Benefits of Working with the P2W Performance Network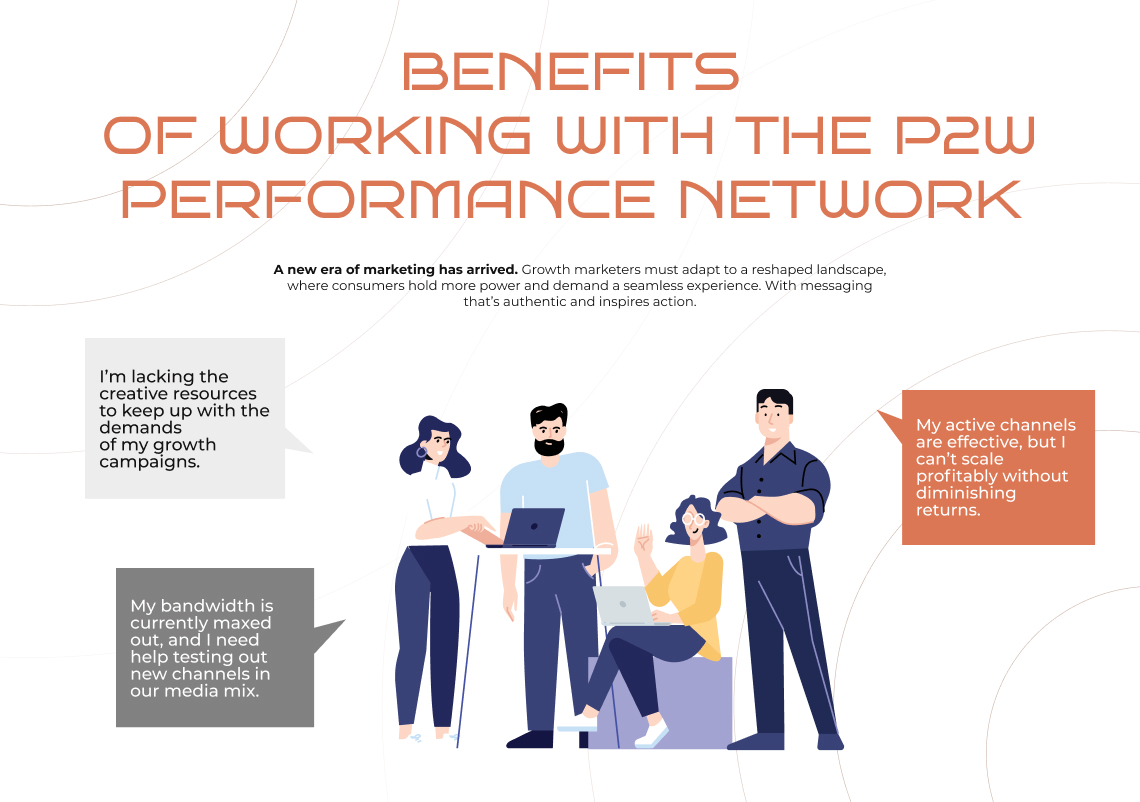 With Point2Web, you can receive turnkey services that cover all your needs and introduce you to the most effective monetization and traffic generation methods. We constantly diversify our marketing and sales channels to ensure our clients remain ahead of the curve. How do we achieve that? Through the adoption of innovative marketing and sales strategies, as well as the use of 1st and 3rd party data.
Transparency is another key to our lasting success: we believe in long-term relationships over short partnerships, and we do everything we can to give our clients unbiased opinions and strategies.
More from Point2Web: Creative Studio & Agency
The P2W ecosystem includes two other components that often prove helpful for affiliate marketers: P2W Agency and P2W Creative Studio. These tools are perfect for media buying teams or individuals looking to scale their businesses.
P2W Agency assists in all areas of managing advertising campaigns. If you are troubled by bans, caps on your ad accounts, or limited ad spending, this is a service to turn to. In addition, they are always ready to share their expertise on boosting traffic volume in any vertical: from sweepstakes to insurance.
P2W Creative Studio produces authentic content that complies with the policies of the platforms you want to advertise on and inspires action. From banners and landing pages to voiceovers in five languages, P2W's Creative Studio has got you covered. By combining our creatives and recommendations from the P2W compliance department, we can decrease the cost of leads by up to 50% while increasing the return on investment.
In Closing
Point2Web Performance Network is an ideal choice for advertisers and publishers seeking exceptional service, transparent practices, and effective strategies to achieve their KPIs. With a comprehensive platform and additional services like P2W Agency and P2W Creative Studio, Point2Web provides a holistic solution for affiliate marketers looking to scale their businesses and drive success.
Ready to grow your performance with a time-tested partner?